Skip to Content
High-Quality Auto Body Repair in Edmonton, AB
Did you know that auto body repair is different than auto mechanic service? While mechanics inspect and repair what's under the hood, auto body repair technicians take care of the structure of your vehicle, a service that is especially important after an accident or collision.
Millwoods Auto Inspection & Repairs in Edmonton, AB, provides both quality auto body and auto mechanic services. If you're already coming to us for annual inspections, we're intimately familiar with how your vehicle operates. If you get in an accident, we can repair damage to the structure of your vehicle and also assess damage to your car's internal systems.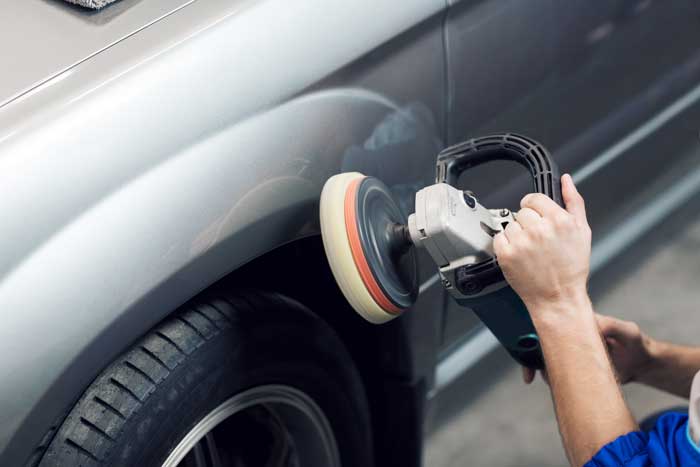 A Body Repair Shop You Can Trust
Much like having a mechanical repair team you can trust, it's important to trust the technicians you choose to perform auto body repairs on your vehicle. If you've been in an accident, it's likely that you have a lot on your plate and doing independent research to ensure that you're getting the best price for repairs may not be high on your list of priorities.
That's why it's important to have a team that knows you and your vehicle well. We can explain the extent of the repairs needed, whether it's a fender bender or something more serious. In addition, rest assured that we always offer competitive, fair prices on all our auto body repair services.
Auto Body Repair Services
If you've been in a collision or accident, we can provide a full damage inspection and estimate on the spot. The auto body repair service available at Millwoods Auto Inspection & Repairs can be huge help when it comes to sorting out the aftermath of a major or minor car accident. Here is the list of auto body repair services we offer at Millwoods Auto Inspection & Repairs in Edmonton, AB:
Free Estimates
After a collision or accident, we are proud to offer 100% free estimates on all auto body services and other repairs.
Insurance
We can produce written estimates in the event of a car accident as well as providing estimates for private disputes.
Frame Pulling
Sometimes a damaged frame can be pulled back into shape, fixing the body and lowering the cost of repairs.
OEM Parts
We have access to high-quality parts made by the original manufacturer so repairs add the most possible value.
Body Repairs
From a simple fender bender to a full-body repair, our technicians use their experience to provide the best possible service.
Keep Your Car Running Smoothly