Skip to Content
Reliable Oil Changes in Edmonton, AB
We at Millwoods Auto Inspections & Repairs in Edmonton, AB, value honesty in everything we do. We're a family-owned business, and we want you to have all the information possible about your vehicle so that you can feel confident and safe on the road. We hear a lot of the same questions when customers come to us for an oil change. Here are some answers to your questions about your vehicle's motor oil needs.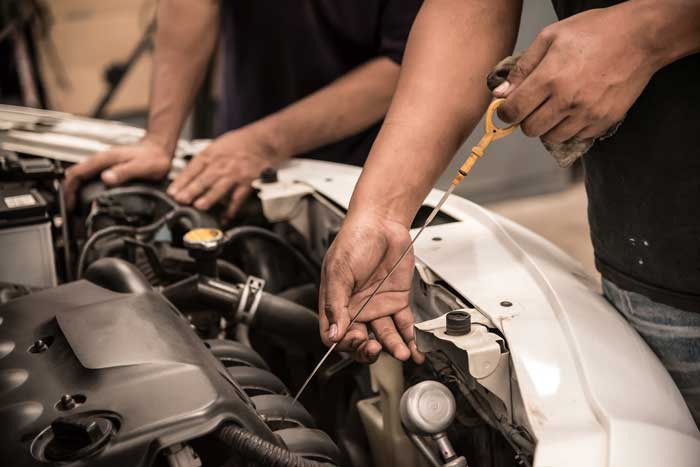 Checking Your Oil Levels
When you're getting oil changes frequently, you still need to monitor your oil levels. Even if your vehicle isn't leaking oil, fluid may be lost in a variety of ways. Be sure to check your oil levels monthly to ensure that your levels are high enough, and if they drop slightly, top them off with the proper oil on your own.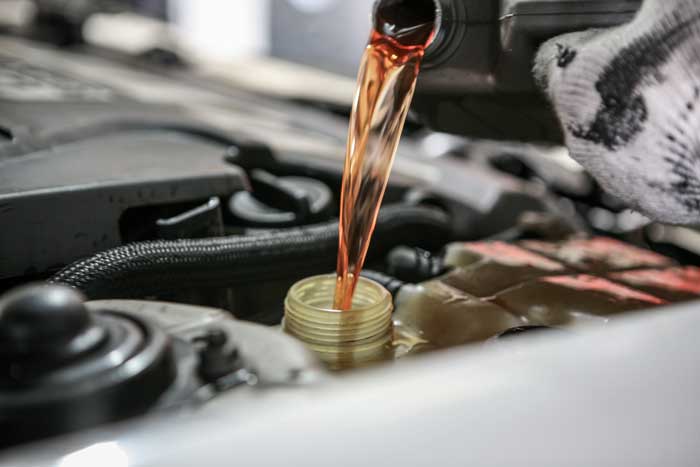 Fluid System Flushes
Your oil is only one of the fluids that may need to be replaced in your vehicle. Here are the other fluid flushes and replacements Millwoods Auto Inspection & Repairs in Edmonton, AB, offers as needed/applicable:
Brake fluid
Transmission fluid
Power steering fluid
Coolant system fluid
Radiator fluid flush
All About Oil and Oil Changes
Customers often ask how often it's necessary to have your oil changed and wonder which kind of oil to select. The answer? When in doubt, use the owner's manual. Unless you're using your vehicle in a nonstandard way—towing cargo, for example, or taking many short trips per day—your car's owner's manual has the best guidance for the optimal duration between changes as well as the type of oil to use.
If you don't have the owner's manual, you should generally get an oil change somewhere between three months and 3,000 miles and seven and half months and 7,500 miles.
If you're still unsure, bring your car into Millwoods Auto Inspection & Repairs, and based on the state of your engine and the type of oil you're using, we'll recommend when you should come in for service.
As far as the type of oil you need to use, most vehicles don't need synthetic oil, although it does provide higher performance in some cases. The next time you get your oil changed, discuss your motor oil needs with one of our experienced technicians, and we'll let you know the pros and cons of different oil grades and recommend the optimal oil for your vehicle.
Keep Your Car Running Smoothly