Skip to Content
Top-Notch Repairs and Maintenance
Millwoods Auto Inspection & Repairs in Edmonton, AB, handles thorough inspections of most vehicles, and we often find things that can be repaired, replaced, or at least, monitored in the future. That's the goal of an inspection: to find issues that can be repaired now to prevent costly damage later.
When you need repairs and maintenance for your car or truck, we'll use our 40 years of experience to give you high-quality, affordable services that you can only get from our one-stop shop for vehicle services.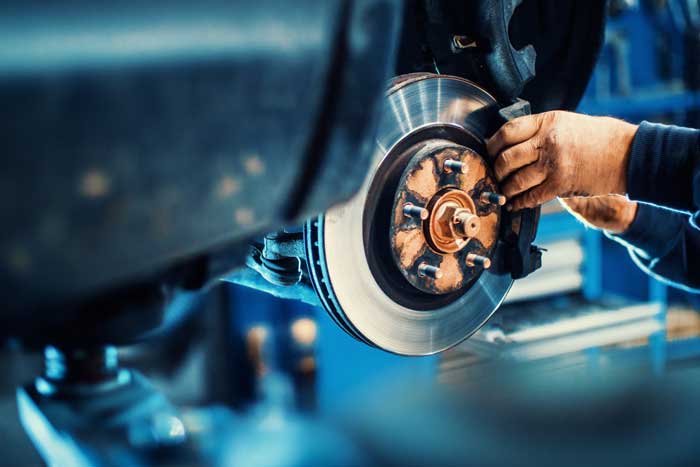 A Repair Shop You Can Trust
At Millwoods Auto Inspection & Repairs, we value our customers enough to know that you're looking for honesty and quality work when you come in for repairs and maintenance. That's why we give you an opportunity to get to know the team here. It's even easier when you bring your car in for regular services, such as oil changes, tire rotations, annual inspections, and more. We'll get to know you and your car like a member of our own family.
As a family-owned business, it's important that our customers see us as a friend, not just a typical repair shop. When we repair or perform maintenance on your vehicle, we'll walk you through everything we're doing and break down the prices in terms you can understand. We even encourage you to do your own research to ensure that you're getting a fair price for the work.
Regular Maintenance
Maintenance and routine auto servicing ensure that your vehicle will stay as reliable as possible when you're on the road. We offer the following regular maintenance services at Millwoods Auto Inspection & Repairs in Edmonton, AB:
Air filter checks
Windshield wiper replacements
Spark plug replacements
Oil checks and changes
Battery changes
Radiator checks and flushes
Brake pad replacements
Fuel filter changes
Our Repair Services
When should you bring your vehicle in for possible repairs? Ideally, your car should get an annual inspection, but you know your car better than anyone. If you hear a new noise, smell a new odour, or see an issue, it's better to be safe than sorry. Bring your vehicle into Millwoods Auto Inspections & Repairs, and we'll do an inspection. If we need to do repairs, we always quote competitive prices and execute top-notch work.
Tune-ups
Timing belt replacement
Check engine light diagnostics
Brakes
Clutches
Suspension
Front-end repairs
Radiators
Cooling systems
Air conditioning repair and recharges
Heaters
Mufflers
Batteries, starters, and alternators
Transmissions
Wheel alignments
Keep Your Car Running Smoothly